Sensei Angie Warga Martial Arts Instructor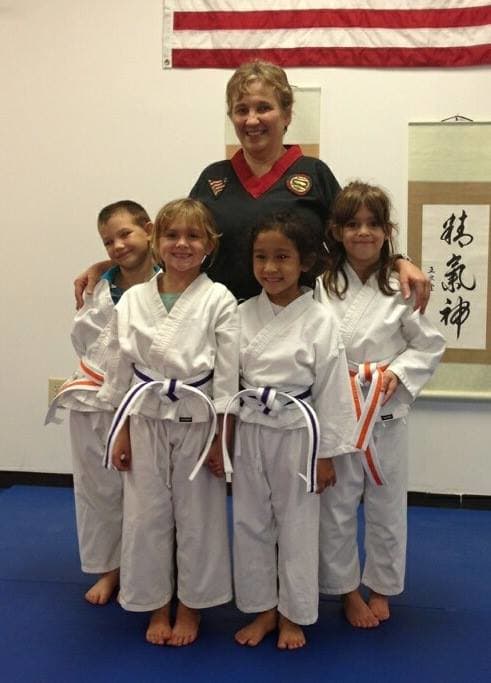 Sensei Angie Warga
Sensei Angie Warga, the founder and Head Instructor of New Life Martial Arts began her quest for excellence in the Martial Arts 20 years ago, training in Upstate New York. She soon realized her true passion and talent was teaching and training others. For several years, she continued her training and teaching in Upstate New York.
In 1999, she moved her family to Port Orange Florida, where she opened New Life Martial Arts. Shortly thereafter, she began studying various programs, to bring to her students, not just the best of the physical skills, but the psychological side of a Peak Performance lifestyle, and added proven success principles to her program. That concept lead to an entire Life Skills Curriculum that is designed to influence a studentÆs Attitude, Behavior and Character. Almost instantly, students were enjoying the benefits of this new format and were training with greater intensity, while gaining a deeper level of personal growth and expertise.
For the last 13 years, she has continued her training in Ft. Lauderdale. In addition to her original Ed Parker Kenpo training, she has trained under Masters from around the country in the Arts of Muay Thai, Ju Jitsu, Krav Maga, and Israeli Hisardut, and personal development coaches such as Anthony Robbins and Bob Proctor.
Sensei Angie is a Certified Professional Martial Arts Educator, and is currently in training for her 3rd degree Black Belt. She is a marathon runner and a fire walker, but her greatest feelings of achievement, besides earning her Black Belt and having 2 wonderful children, have been in taking students of all ages to Black Belt and beyond.
Sensei Angie has been teaching and training students for 18 years, the last 13 of those in Port Orange. SheÆs been changing the lives of men, women and children from 3 + to those in their 70Æs, leading students of all ages, to increased fitness, character development, personal safety, and a peak performance lifestyle.
South Daytona's only state of the art Martial Arts Facility